Apollo Munich Health Insurance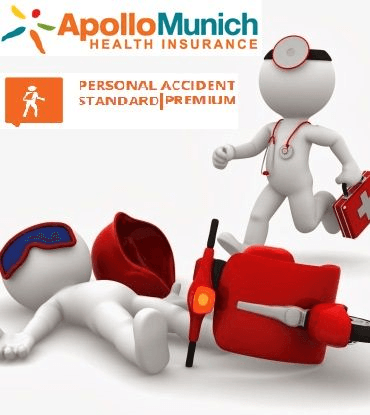 ---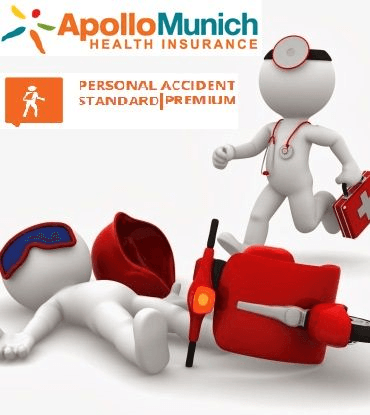 Personal Accident Standard Plan / Personal Accident Premium Plan
While accident can happen to anyone irrespective of the time or place, its impact on the victim's life or those dependent on him/her can vary from small to big, permanent to temporary. Apollo Munich understands 'life is precious' and prepare you against life's uncertainties with personal accident insurance that cover a number of eventualities.
Apollo Munich individual personal accident insurance policy is issued for the period of one year and compensates for injuries sustained, occurred anywhere in the world.
The policy compensates the nominee with a fixed sum insured in the event of accidental death of the policyholder whereas in case of partial or total permanent disability, compensation is in the form of fixed sum insured, as per the scale provided in the policy. The policy also covers you for any hospitalization or outpatient expenses you may incur on account of an accident.
Buy an individual personal accident insurance policy online and take away the risk from your loved ones life by securing their future now.