Apollo Munich Optima Restore Health Insurance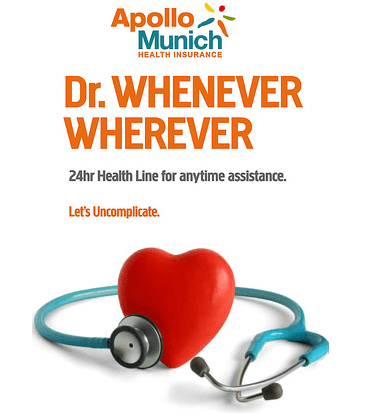 ---
Optima Restore - The Unbelievable Health Plan (Individual/Family)
Optima Restore is one of its kind in Health Insurance that offers a unique Restore benefit that automatically reinstates the basic sum insured in case you exhaust it in a policy year.
Sure it sounds too good to be true but here is how it works: If one of the family members exhaust the floater sum insured during the year and any other family member falls ill later during the same insured period, we will restore the entire amount at no extra charge.
It also rewards you with a multiplier benefit in case you don't claim in the policy. The multiplier benefit doubles your basic sum insured in 2 claim free years!
That's not all. Optima Restore also offers Additional Cover for Critical Advantage Rider (optional), under which you can opt to cover yourself worldwide at our network centers against treatment expenses for 8 major illnesses that include Cancer, Coronary Artery by-pass surgery, Heart Valve replacement / repair, Neurosurgery, Live Donor Organ Transplant, Bone Marrow Transplant, Pulmonary artery graft surgery and Aorta Graft Surgery.