Apollo Optima Restore

Optima Restore is one of its kind in Health Insurance that offers a unique Restore benefit that automatically reinstates the basic sum insured in case you exhaust it in a policy year.

Apollo Easy Health Individual

Apollo Munich Easy Health is a comprehensive product that covers medical treatments, illnesses along with providing additional optional cover for critical illnesses. The plan is available in three variants – Standard, Exclusive and Premium.

Apollo Easy Health Family Floater

Easy Health Family floater Plan protects your family not only from unforeseen emergency expenses but also offers a comprehensive cover for medical treatment of illnesses and accidents requiring in-patient hospitalisation.

Apollo Personal Accident Plan

Apollo Munich understands 'life is precious' and prepare you against life's uncertainties with personal accident insurance that cover a number of eventualities.

Apollo Easy Travel

Apollo's Easy Travel Plans protects you against the risk of illnesses, thefts, or other unexpected occurrences while travelling alone. Get benefits like reimbursement of travel expenses in case of any medical emergency causing trip cancellation.

Bajaj Auto Insurance

Your two-wheeler is about freedom and the Bajaj Allianz two-wheeler insurance policy has been designed to set you free. Our two wheeler package policies provides hassle-free protection to your bike or scooter against physical damage, theft and third party liability.

Bajaj Home Insurance

Bajaj's My Home Insurance All Risk Policy which will protect not only your home, but also the belongings inside it, against risks like fire, burglary and natural calamities.

Bajaj Travel Insurance

Bajaj Allianz travel policy offers cashless hospitalisation worldwide. Compare from several travel insurance plans and choose the one that suits you best. Travelling abroad to a foreign land entails a lot of risk.

Bajaj Supreme Health

Health Care Supreme is a comprehensive plan with a wide range of coverage to fulfill all the healthcare needs of you and your family, at every stage of life. No matter what stage of life you're at, our policy will take care of your priorities.

Bajaj Global Personal Guard

Life being uncertain takes you through many twists and turns. Accidents can happen to anyone anywhere and moreover accidental death or injury of a breadwinner can create serious financial problems for the family and you may not be prepared for it.

Star Family Health Optima

The new Family Health Optima Recharge Benefit provides additional indemnity upto specified limits, when the sum insured under the policy is exhausted / exceeded. This can be utilized for any claim payable under the policy.

Star Health Gain Insurance

Hospitalisation Cover Protects the insured for in patient hospitalisation expenses for a minimum of 24 hrs.These expenses include room rent,nursing and boarding charges, Surgeon, Anaesthetist, Medical Practitioner, Consultants, Specialist Fees and more.

Star Comprehensive Insurance

Star Comprehensive covers the insured for in patient hospitalization expenses for a minimum period of 24 hrs. These expenses include room rent (Single Standard A/C room), nursing and boarding charges, Surgeon, Anesthetist and more.

Senior Citizens Red Carpet Health

This Policy protects the insured for in patient hospitalisation expenses for a minimum of 24 hrs.These expenses include room rent,nursing and boarding charges, Surgeon, Anaesthetist, Medical Practitioner, Consultants, Specialist Fees,Cost of Medicines and Drugs
Extra Services
Choose the Best / Most Suitable HDFC Card for Yourself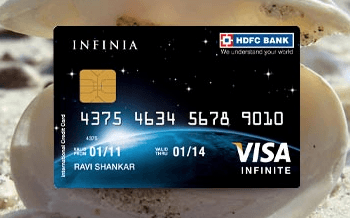 Step into a whole new world of Infinite possibilities, where limitations are overcome with ease and where your spending power fuses with life's finest. Go ahead, there are limitless experiences out there.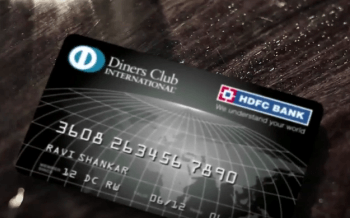 Book Air Tickets / Hotels across 150+ Airlines and Choice of hotels (Domestic & International) at www.hdfcbankdinersclub.com and get 2X Reward Point.
Platinum Plus card offers 2 Reward Points on every Rs. 150 for spends up to Rs. 50,000 per statement cycle. For incremental spends above Rs. 50,000 in a statement cycle, earn 50% more Reward Points.